Plastics in the oceans Actimar contributes to the reduction of plastic pollution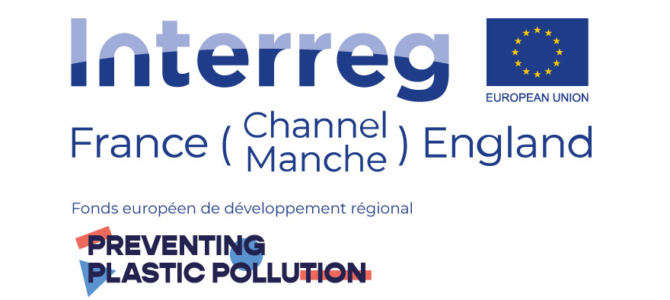 Working in partnership with 18 organizations from across France and England, Preventing Plastic Pollution will improve the quality of Transitional Waters across the France (Channel) England area (SO 3.2) by:
– Developing a scalable and transferable mapping tool to provide quantifiable evidence of sources and quantities of plastic pollution in catchments.
– Developing an effective portfolio of innovative interventions to reduce plastic waste in or entering catchments.
– Transforming the behaviour of target groups and demonstrating best practice.
The expected project results will improve water quality with:
– A 10 % improvement in good ecological status (WFD Descriptor 10) in transitional waters.
– A reduction in the harm caused by plastic pollution in rivers and the sea equivalent to €38.8M-€126M (150 km river/coast cleared, 200 t plastic removed).
– A plastic-free charter implemented by 650 businesses & 50 supply chains modified.
– Projected uptake to include +10 more catchments 2 yrs post project, and 100 catchments after 5 years.
In this project, Actimar works on two main subjects:
– Modelling the transport of microplastics and macro-plastics in the maritime part of the studied areas.
– Implementation of a demonstrator as a web service for calculating plastic drift at sea.
The areas selected for Actimar's work are the Bay of Brest, the Bay of Douarnenez, the Bay of Veys, and the Bay of Plymouth in England. On these areas, Actimar will produce maps of microplastic trajectories and potential plastic accumulation zones. The web demonstrator will enable these maps to be displayed dynamically and will present modelling results that can be used by stakeholders in the territories to target their actions. The overall project budget for Actimar amounts to 376,938 euros, 70% of which will be financed by Interreg funds.
The €14M project was approved by the INTERREG France (Channel) England Programme, which has committed €9.9M in funding through the European Regional Development Fund.
More information: https://preventingplasticpollution.com/