ROW2017 – Lünebourg Join us at our presentation, 19th September 2017, Lüneburg (Germany).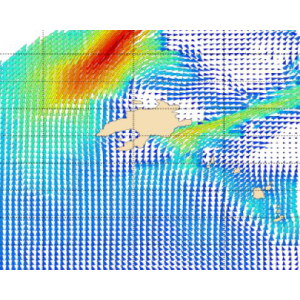 We invite you to join us the International Radiowave Oceanography Workshop (ROW).
Actimar will present an innovative tool combining two methods of estimating the surface current from HF radar data, in partnership with Ensta Bretagne (Guillaume Sicot). This tool, named HYDDOA (HYbriD Direction Of Arrival), makes it possible to improve the spatial resolution of a current field.
Date of event: 19-21 September 2017 at Lüneburg, Germany.
Contact : Sébastien Smet