customized and operational metocean forecast and warning services
Metocean parameters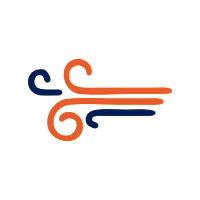 Atmospheric parameters
wind, gust, temperature, humidity, pressure, visibility, rainfall, nebulosity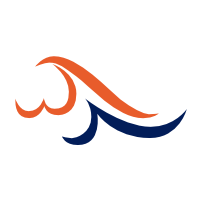 Sea states
wind sea, swell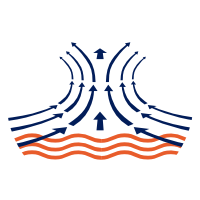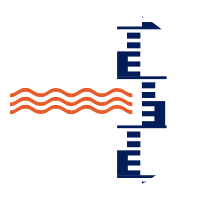 Water level
mean sea level, tide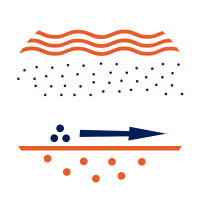 Sediment
suspended solids, bed load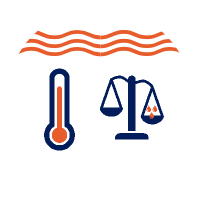 Hydrology
temperature, salinity, density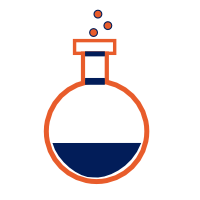 Water quality
suspended matters, bacterial germs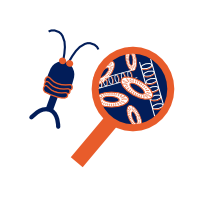 Biogeochemistry
nutrients, oxygen, phytoplankton, nitrogen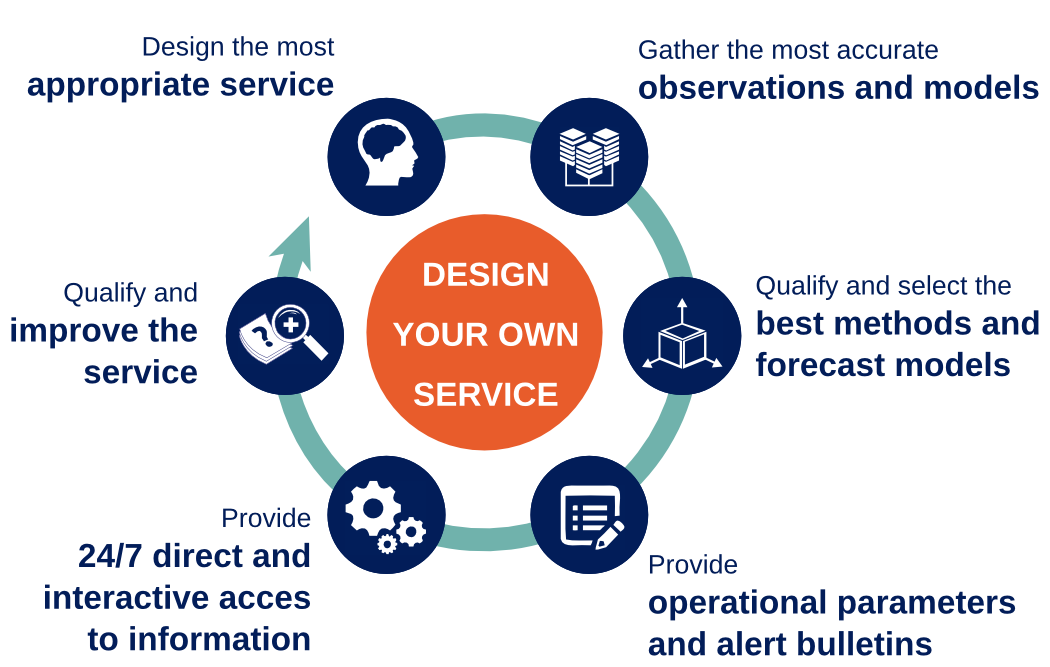 Key features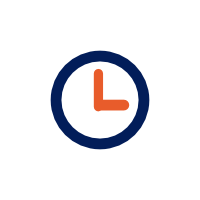 24/7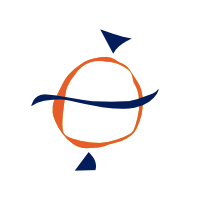 global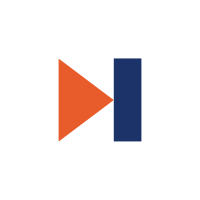 quick response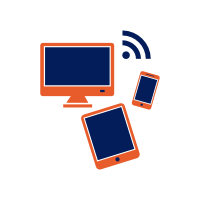 multi-platform
Our 5 commitments
Rapid delivery of your customized service.
Technical support from design to service improvement.
Compliance with standards.
Selection and accuracy assessment of the most reliable forecasts.
Description of methods and databases used.
On-demand services to go further
Object drift forecasts, back-trajectories.
HF radar installation and processed data supply (current, waves, wind).
Short-term statistical forecasts from measurements.
Eddy forecasts in coastal areas.
Metocean statistics supply.
Our references